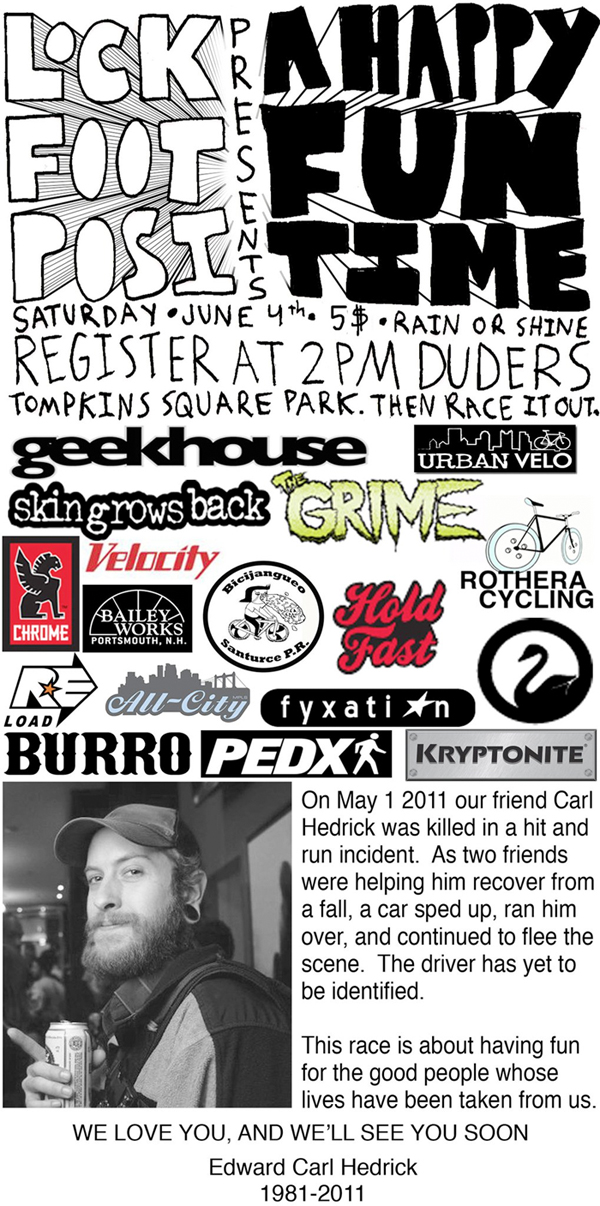 This event not only looks and sounds like so much fun, but it's being held for a really good cause. We are quite happy to be on board as a sponsor. This race/obstacle course is called "A Happy Fun Time" and it's being held to honor and remember Carl Hedrick, who was the unfortunate victim of a careless hit and run in Charlotte, NC in May of 2011.
• http://www.wbtv.com/story/14549265/bicyclist-killed-in-early-morning-hit-and-run-in-south-charlotte
• http://www.charlotteobserver.com/2011/05/14/2295482/tribute-to-cyclist-carries-a-message.html
"Whether you knew Carl or not, we're riding this one to celebrate our fallen angles. We ride to have fun, not just for us, but for the ones that can't be here with us."
More information about A Happy Fun Time can be found
HERE
.
See you out there!