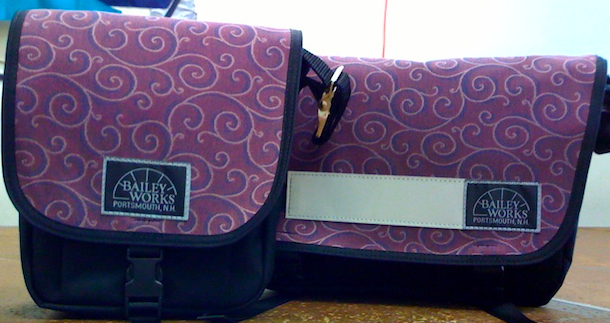 New Colors for Spring!
Spring has finally sprung here in New Hampshire (and little darlin' it was a long, cold, lonely winter). We've packed up the snow shovels and found some festive fabrics to celebrate the season.
We have three new colors and patterns for a limited run of the Pouch and small 253 Courier.
(And, as Mother's Day is just around the corner, this could be just the thing for Mom.)
Here they are:
First, something we call Purple Swirls. It's swirly, it's purple, it's sturdy enough to carry you through this and many Springs to come.
Up next is our Blue and Gray Abstract. Have a look and see if you agree.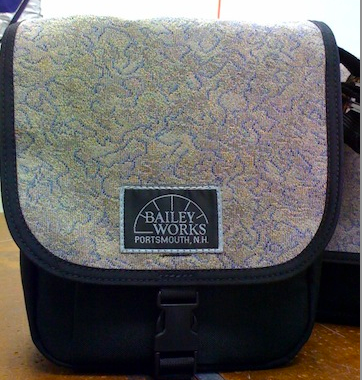 Last, but certainly not least, is the Pink and Gold. A cheerful combination if ever there was one.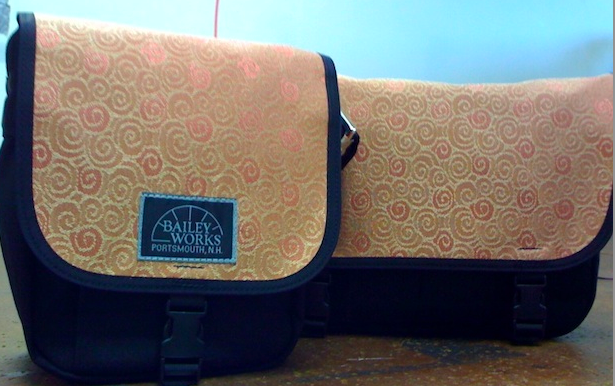 For the Pink and Gold and the Blue and Gray Abstract, we've left off the 253 Courier's traditional reflective strip; we liked the way it looked sans-reflective. For maximum visibility though, we could put the reflective on there for you. Prices for these bags are $99 for the Pouch and $119 for the small 253 Courier. Shipping is, as always, $15 per bag.
If you'd like to order one of these limited-run colors, give us a call at the shop (603/430-9577) or send a note to Toni (toni@baileyworks.com).