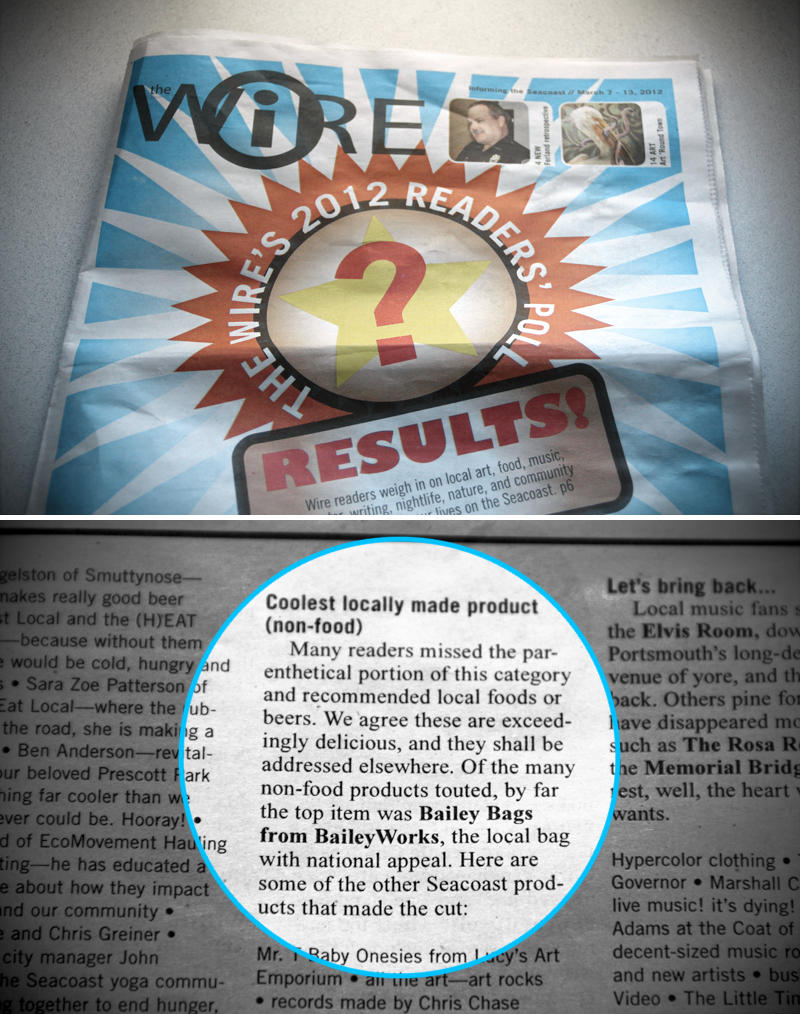 The Wire's 2012 Reader's Poll

The results are in! Readers of local publication, The Wire, have weighed in on the local art, food, music, theater, writing, nightlife, nature, and community issues that define life on the Seacoast. We were both happy and proud to see that BaileyWorks made the cut.

Read the entire article HERE.